One of the key focal points in a dining room is the lighting.  But, many times it's hard to figure out what style and what size is the best fit.  The obvious first thing to remember as a basic rule of thumb is to keep the style of the lighting the same style as the furniture.  Contemporary, Traditional, Cottage, Old World, etc…
Now there are ways to deviate from this rule for a unique, eclectic look – but, it can be tricky and you don't want to mis-match styles that just don't work. So keep this in mind when looking at lighting.  Be careful and if you're not working with a designer talk it out with a knowledgeable sales rep at the lighting store.  (If you go to a large home improvement store – you might not want to rely on the sales person for design info – just sayin'! They may have a great sense of style, but….who knows.) A reputable lighting store is the better way to go if you don't have a designer to help you with design and size.
  If you have a modern or contemporary dining room then a modern or contemporary fixture is probably what you want.
You can throw in a great splash of color…
Or some glitz and bling.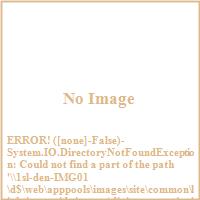 Just consider your furnishings and your overall "look" when selecting style.  Take a picture of your space to the lighting store along with measurements of the room's width and height, as well as the tables width and length.  This will enable them to be more helpful.
It might be fun to deviate from the norm and do something fun like this pendant lighting…
Or this.
If they have your measurements, pictures of your furniture and the colors in the space they can be much more helpful in directing you to the right product.
Especially if you're looking for something unique for a unique space.
Regarding what size to get for your dining room there are a couple of formulas you can use to determine this.  One popular way of figuring this is to take the width of the table and deduct around 6"-8" to get the maximum width on your chandelier or pendent.  For example, using this formula, if your table is 45" wide then your fixture should not exceed 36" or so.  (Half to two-thirds of the table width is usually acceptable.)
But, as always, that's a rule that can sometimes be broken if the space allows. 
A formula to figure the height of the chandelier is to add 2 1/2" to 3" for every foot of dining room height.  For example if the room is 8' high, then a chandelier that is around 25" would be a good fit.
Other things to consider besides style and the size of the fixture is how low to hang it.  You'll generally want the lighting to be around 30" – 36" off the table top to allow for proper balance and lighting.
Some designers will use a different formula for figuring the width of the chandelier.  You can take the width and length of the room and add them together for an approximate width. For example if the room is 14×18 for a total of 32 you could get lighting up to 32" wide.  So there are a few different tricks of the trade.
Still other things to consider is whether or not the dining room is open with only one or two walls or if it's enclosed within four walls.  An open concept will allow for a bigger lighting fixture. (Another reason to take pictures with you to the lighting showroom.)
Here's a re-cap:
1) Keep the lighting style in sync with the style of your dining room furnishings
2) Keep the width of the fixture approximately half to two-thirds the width of your dining table.  Or add the width plus the length of the room and use this total for the width of the chandelier or pendant.
3)  Hang fixture around 30"-36" above table.
4)  Multiply the height of the room by 2 1/2" – 3" to get the proper chandelier height.
5) Take into consideration whether or not the space is enclosed or if it's an open concept.  Err on the side of larger scale rather than smaller scale when trying to determine size.
Happy Decorating!!!